L ongo's history begins in 1961 when Consiglio, father of the current company owners, gives rise to a commercial activity associated with wine in Milan hinterland. These were years in which people used to consume large quantities of wine, without paying much attention to its quality.
In the early Eighties his children Osvaldo, Giovanni and Paola, aware of the change that was taking place, decide to change direction by achieving and enhancing culture on what you drink.
In 1983 they opened the "Enoteca Longo", which in 2000 received the Oscar as "Best Wine Shop of Italy". Little by little, comes an idea that will prove successful: betting on corporate gifts of value, to drink and to eat. Today "Longo Speciality" is the market leader in this field, a record built on a portfolio of high profile clients and on the excellence of their proposals and services.
With this extensive background in premium wine sales and food distribution on the Italian and international market, Osvaldo and Giovanni Longo decide to set up "Longo Since 1961", an export company that operates an unprecedented service of shipping premium wines directly from Italy to importers / wholesalers / distributors based all around the world.
Nothing would have ever happened without Stefano Sincini who, in 2006, believed deeply in this project and wanted to be an active partner of the company. Stefano, a prominent entrepreneur dealing in the fashion industry, has travelled through Asia for the past 20 years, realizing the lack of quality wines and regional food specialties from Italy. After Dr. Sincini entrust us as his winery's ambassador to the world, there was no doubt that the Longo Since 1961 project was to begin. Today, we have a presence in more than 25 countries in the world.
Longo Since 1961 aims to meet increasing demand for quality Italian wines springing from the growing export markets, with a special attention to Asia. It is our belief that consumption of premium Italian wines is on the rise in most Asian markets and destined to further growth over the next decades.
The goal is to become one of the top merchant specialized in Italian fine wines, by offering a distinctive selection of fine wines and grappas meant for discriminating importers and distributors.
All producers presented in our portfolio are exclusive and involved with us in a spirit of long term partnership. We provide the best possible guidance and service and build with our customers a close relationship to optimize local depletions.
OSVALDO
Co-founder and General Manager
---
Osvaldo is the person who first thought up to create Longo Since 1961. He remains the contact point for the actions of the rest of the team.
GIOVANNI
Co-founder
---
Giovanni coordinates the logistics and the warehouse. As a wine expert, He follows also the wine selection.
PAOLA
Pr and Events
---
Paola takes care of the marketing and public relations. She loves to welcome our foreign customers, planning numerous wine events in our wine shop.
GIULIA
Assistant
---
Giulia gives aid and support during all the administrative and logistics procedures.
ANDREA
Process Coordinator
---
Andrea follow and optimize all the activities, sub-processes and projects to speed up order fulfillment.
CECILIA
Sales Manager
---
Cecilia is responsible for the worldwide sales and client relations.
SERGE
Export Manager
---
Serge is the contact person for customers from Asia, Russia and Canada.
JOSEPH
Export Manager
---
Joseph is the contact person for customers from Europe and the Americas.
LUCA
Logistic
---
Luca is responsible for the management of shipments and transport aspects.
MONICA
Accountancy and Finance
---
Monica is in charge of following the administrative and bureaucratic processes.
GISELLA
Customer Service
---
Gisella takes care of the issuing of the entire paperwork and assists the customer during purchase.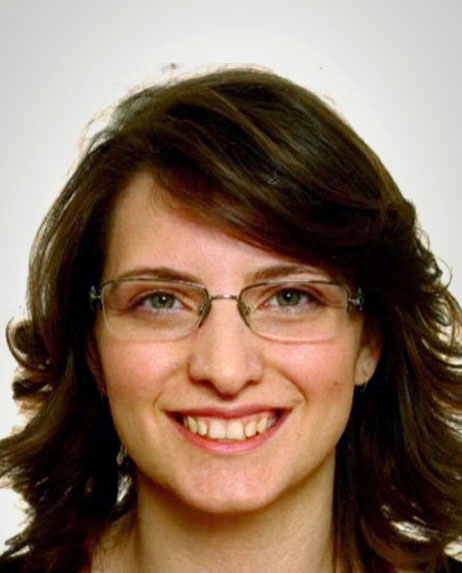 REBECCA
Customer Service
---
Rebecca takes care together with Gisella of the issuing of the entire paperwork and assists the customer during purchase.